HUMANOID ROBOT CONTROL SYSTEM BALANCE DANCE INDONESIA AND READER FILTERS USING COMPLEMENTARY ANGLE VALUES
Abstract
Abstract  –  The development of  increasingly advanced  technology, make people want to be more developed and curiosity to know more to determine the development of advanced  technology. Robot technology is a tool that can be used as a tool for people who have several advantages. To make intelligent robot must perform considerations often prevent dalamperancangan a robot, factors such as stability sajatidak motion can be achieved. Basically humanoid robot is a robot that resembles a human being with all the driving structure. While on the move or walk, requires the balance to keep from falling. In the application of this humanoid robot manufacture researchers use MPU6050 module which is an important component of the robot because it can provide a response to the angle reference axis X and Y reference axis, the reading corner still has a noise if not filtered out beforehand. On the other hand the use of Complementary filters are the answer to reduce the noise. By arranging the filter coefficients and time sampling filter that affects the signal updates corner. The angle value will be the value of the sensor to the process to the PID system which generates output values that are integrated with the servo pulses. Researchers will test to get a reading of the most stable angle for this experiment is the "a" or the value of the filter coefficient = 0.96 and "dt" or the sampling time = 10 ms.
Full Text:
References
i am verry happy, can join this journal's. i knowing this journal's from forum dosen.
thank you verry much. and then, my paper can be receiving in your journal's.
one again, thank you verry much.
DOI:
http://dx.doi.org/10.30591/polektro.v5i2.491
Refbacks
There are currently no refbacks.
Copyright (c) 2018 Power Elektronik : Jurnal Orang Elektro
This work is licensed under a
Creative Commons Attribution 4.0 International License
.
----------------------------------------------------------------------------------------------------------------------

Indexed By :
----------------------------------------------------------------------------------------------------------------------

Tim Redaksi POLEKTRO ( POWER ELEKTRONIK : JURNAL ORANG ELEKTRO )
Program Studi D3 Teknik Elektro
Politeknik Harapan Bersama Tegal
Jl. Dewi Sartika No.71 Kota Tegal
Telp. (0283) 350567
Email :
powerelektronik.ejournal@poltektegal.ac.id
elektropower41@gmail.com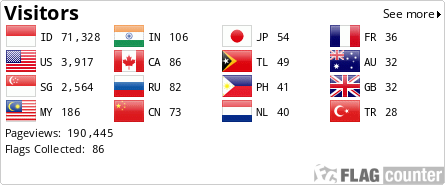 POLEKTRO ( Power Elektronik : Journal Orang Elektro ) licensed under a
Creative Commons Attribution-NonCommercial 4.0 International License
.