ANALISIS RASIO KATROL TERHADAP MESIN BOR AIR BAWAH TANAH
Abstract
A water drilling machine is a tool that makes it easier for humans to make dug wells, in the manufacturing process it requires a tool to lift and lower pipes which are relatively large and heavy, so a tool is needed, namely a pulley. Which is following its use to ease in pulling and lowering the machine and the drill pipe. How to analyze the pulley-to-lift ratio of an underground water drilling machine. In drilling a water well with a lift pulley ratio of 1: 4.8 capable of lifting a load of 85 kg with a force of 0.728 kg.
Keywords
Drilling machine; pulley; pipe
Full Text:
DOI:
http://dx.doi.org/10.30591/nozzle.v10i2.2820
Refbacks
There are currently no refbacks.
This work is licensed under a
Creative Commons Attribution 4.0 International License
.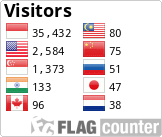 View My Stats