ANALISIS EFISIENSI BAHAN BAKAR TERHADAP MOTOR BENSIN PADA MESIN PENGGILING PADI TYPE CMH 350
Abstract
The combustion mechanism is strongly influenced by the state of the overall combustion process where the atoms of the components can react with oxygen and form products in the form of gases. If oxygen and hydrocarbon do not mix well, there will be a cracking process in which smoke will appear on the flame. The purpose of this study was to calculate the efficiency of the rice milling machine and determine the quality of the rice produced from the rice milling machine. So that the engine settings are obtained, especially on the appropriate fuel for optimal results. This study uses an experimental method, by doing a comparison of 3 different fuels and 3 different engine speeds. The results of fuel consumption at 2500, 3000, and 3500 rpm using pertalite, Pertamax, and Pertamax turbo fuels, showed that the quality of fuel testing was more efficient on Pertamax turbo fuel because Pertamax turbo fuel consumed 7.33 ml at 2500 rpm, 9.67 ml at 3000 rpm, and 11.67 ml at 3500 rpm. While pertalite fuel consumed 10.67 at ml 2500 rpm, 14.67 at ml 3000 rpm, and 16.33 at 3500 rpm, Pertamax consumed 8.67 ml at 2500 rpm, 11.67 ml at 3000 rpm, 13.67 at 3500 rpm, and 13.67 at 3500 rpm. For the category of the cheapest price on pertalite fuel at IDR 7,650 because Pertamax fuel is IDR 9,850 and Pertamax turbo is IDR 11,200. The results of the fuel test show that of the three fuels that are efficient on Pertamax fuel with 3000 rpm because it affects the milling results. Factors include: The fuel used affects fuel consumption in the form of different octane values and it takes a shorter time to carry out the milling process so that the resulting milling capacity is better.
Keywords
Fuel, rpm, Rice Grinder, Grain.
Full Text:
DOI:
http://dx.doi.org/10.30591/nozzle.v10i2.2819
Refbacks
There are currently no refbacks.
This work is licensed under a
Creative Commons Attribution 4.0 International License
.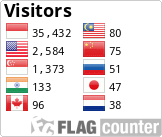 View My Stats