ANALISIS TROUBLESHOOTING ENGINE SEPEDA MOTOR YAMAHA VIXION
Abstract
Motorcycle engine performance must always be maintained in the best condition.
To maintain engine performance can be done with regular maintenance.
The troubleshooting step is a reference in performing engine maintenance and repair.
This study aims to perform troubleshooting analysis on the Yamaha Vixion engine.
The method in this study is the removal, inspection, and reassembly of existing components based on the Yamaha Vixion manual or service manual.
The results of the inspection and measurement are compared with the standards in the Yamaha Vixion manual or service manual.
This method is used to determine the troubleshooting analysis on the Yamaha Vixion engine.
In the component inspection step, the component measurement results are compared with the standard.
The result of measuring components that exceed their standard limits or intervals means that the component has been damaged, worn, and or is not suitable for use.
Therefore, components that are outside the limits or standard intervals must be repaired or if they cannot be repaired then replaced with new components.
Based on the results of existing research, it can be concluded that troubleshooting is a series of systematic activities
that include observing symptoms, diagnosing damage, conducting inspections and measurements on systems and components, identifying damage
based on the results of inspections and measurements, and determining corrective steps if repairs must be made.
Keywords
Analisis, Troubleshooting, Engine, Sepeda Motor, Yamaha Vixion, Pemeriksaan, Perawatan, Perbaikan
Full Text:
References
W. S. Poluakan, B. Tewal, and H. Tawas, "Analisis Pengaruh Persepsi Harga, Produk, Promosi, Dan Tempat Terhadap Keputusan Pembelian Sepeda Motor Yamaha Vixion (Studi Kasus Pada Konsumen Pengguna Di Amurang)," J. EMBA J. Ris. Ekon. Manajemen, Bisnis dan Akunt., vol. 5, no. 2, pp. 2313–2322, 2017, doi: 10.35794/emba.v5i2.16534.
M. A. Afwan and W. D. Rahardjo, "Pengaruh Penggunaan ECU Standar dan ECU Juken dengan Variasi Injektor Terhadap Torsi dan Daya Sepeda Motor Yamaha V-ixion," Automot. Sci. Educ. J., vol. 1, no. 2, pp. 25–30, 2020.
F. Fahmi and M. N. Yuniarto, "Perancangan dan Unjuk Kerja Engine Control Unit ( ECU ) iquteche pada motor Yamaha vixion," J. Tek. Pomits, vol. 1, no. 1, pp. 1–6, 2013.
N. Wahyudi, "Studi Eksperimen Pengaruh Variasi Perubahan Sudut Injektor pada System EFI Terhadap Performa Motor 4 Langkah," JEECAE (Journal Electr. Electron. Control. Automot. Eng., vol. 1, no. 1, pp. 47–52, 2016, doi: 10.32486/jeecae.v1i1.11.
Y. Saputro, I. Prasetyo, and M. T. Nadhief, "Pengaruh Variasi Ukuran Sprocket Belakang Terhadap Daya dan Torsi Pada Sepeda Motor Yamaha Vixion Tahun 2015," Kinematika, vol. 6, no. 1, pp. 11–20, 2021, doi: 10.20527/sjmekinematika.v6i1.184.
A. Supriyanto, H. Maksum, and D. S. Putra, "Perbandingan Penggunaan Berbagai Jenis Bahan Bakar Terhadap Emisi Gas Buang Pada Sepeda Motor 4 Langkah," Automot. Eng. Educ. J., vol. 1, no. 2, 2018.
R. S. Jatmiko and K. Winangun, "Pengaruh Pencampuran Bahan Bakar Pertalite dengan Bio Etanol terhadap Peforma Mesin Injeksi Yamaha Vixion 150Cc Tahun 2011," Turbo, vol. 8, no. 1, pp. 22–27, 2019, doi: 10.24269/jkt.v3i1.200.
R. A. Anugrah, "Analisis Pengaruh Kalibrasi Pompa Injeksi Tipe Inline dan Injektor Motor Diesel Terhadap Volume dan Tekanan Penginjeksian," J. Tek. Mesin, vol. 10, no. 1, pp. 9–14, 2021.
D. Jatnika and Wahyudi, "Pengaruh Perawatan Injektor Menggunakan Cairan Pembersih Terhadap Kadar Emisi Gas Buang," Isu Teknol. STT Mandala, vol. 10, no. 2, pp. 1–27, 2015.
L. Yamaha Motor Co., Buku Petunjuk Service, Pertama. Technical Publication Service Devision PT Yamaha Indonesia Motor Manufacturing, 2007.
DOI:
http://dx.doi.org/10.30591/nozzle.v10i2.2756
Refbacks
There are currently no refbacks.
This work is licensed under a
Creative Commons Attribution 4.0 International License
.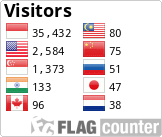 View My Stats