ANALISIS DIAGRAM WIND ROSE DI BARON TECHNO PARK
Abstract
This paper presents the analysis of wind data at KST Baron Techno Park in the form of a wind rose diagram. Wind data analyzed in the 2019 period. The wind data is very important for evaluating wind potential, namely, the production of electricity from wind sources. This is because, KST Baron Techno Park is still experiencing difficulties in obtaining long-term anemometric data and short-term data related to wind speed and wind direction. Even though this is very important for the optimization of the operation and maintenance of the Wind Power Plant (PLTB) which is part of the hybrid electricity system. This is to examine the characteristics of the wind that several times caused damage to the blade until it broke. Making wind rose diagrams using Microsoft Excel. From the analysis, it is known that the wind direction is dominated by the southeast (SE) with a wind speed of 1-4 m/s.
Keywords
wind rose, wind direction, wind speed, Baron Techno Park.
Full Text:
References
BPPT, "Laporan Akhir Pengembangan Kawasan Techno Park," 2017.
M. G. Pae, R. B. Prasetyo, S. Suharyanto, and T. Haryono, "Performance Analysis of Hybrid Power Plant (Wind and Solar) in Baron Techno Park Gunung Kidul Yogyakarta," J. Ilm. Tek. Elektro Komput. dan Inform., vol. 3, no. 2, p. 110, 2017, doi: 10.26555/jiteki.v3i2.7830.
M. G. Pae, T. Prasetyo, S. Suharyanto, T. Haryono, and R. B. Prasetyo, "Effect of Load Growth on PLTH Baron Techno Park Performance," IJITEE (International J. Inf. Technol. Electr. Eng., vol. 1, no. 4, 2018, doi: 10.22146/ijitee.35028.
A. Lepore, B. Palumbo, and A. Pievatolo, "A Bayesian approach for site-specific wind rose prediction," Renew. Energy, vol. 150, pp. 691–702, 2020, doi: 10.1016/j.renene.2019.12.137.
I. Setyaji, A. Budiman, W. Wilopo, and R. B. Prasetyo, "Wind Farm Location Selection at The Southern Coast of Yogyakarta Province for Energy Supply of Hydrogen Fuel Production," ASEAN J. Syst. Eng., vol. 4, no. 4, p. 31, 2020.
R. Bharani and A. Sivaprakasam, "Meteorosoft: a excel function for wind data processing and rose diagram," Earth Sci. Informatics, vol. 13, no. 3, pp. 965–971, 2020, doi: 10.1007/s12145-019-00435-7.
DOI:
http://dx.doi.org/10.30591/nozzle.v10i2.2683
Refbacks
There are currently no refbacks.
This work is licensed under a
Creative Commons Attribution 4.0 International License
.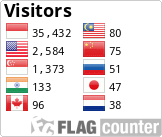 View My Stats