RANCANG BANGUN HORIZONTAL GAS CUTTING MACHINE UNTUK PEMOTONGAN PIPA
Abstract
In the fabrication construction course held at the Fabrication Lab, Mechanical Engineering, Yogyakarta State University, it is necessary to provide workpieces in the form of metal pipe with sizes Ø 4" to Ø 10". In cutting activity, metal pipe can shift or rotate, so that it is very dangerous for operator who conduct the cutting activity, especially if the pipe cutting activity is conducted using a grinding machine. Due to the condition of a round grinding stone and a cylindrical iron pipe, the case will run the risk of making the grinding machine or iron pipe slip. The use of saw is also less effective and less efficient due to it requires a lot of effort and time [1]. Based on the problems, researchers created the Horizontal Gas Cutting Machine as a tool for cutting iron pipe. The research method in the manufacture of machine used Research and Development (R&D) method. The machine project is conducted in five steps, such as needs analysis step, design, implementation, testing and maintenance. Working drawings on the machine design using Autodesk Inventor application. Production process on the machine includes making frames, casing, pipe support, assembling and painting. The result achieved is the creation of a horizontal gas cutting machine for cutting metal pipes that is able to cut pipes quickly, produces even pipe pieces, has brander features and is easy to operate
Keywords
Autodesk Inventor, Fabrication, Gas Cutting, Metal Pipe, Research and Develompment.
Full Text:
References
Wibowo, Sambodo Arif dan Erna Setianingrum. 2017. Analisa Kesesuaian Pipa Baja Untuk Konstruksi Umum Berdasarkan SNI 0068:2013 V. Jakarta: FT Universitas Muhammadiyah Jakarta.
P. Kulkarni, P. Randive, dan A. R. Mache. 2008. "Micro-Controller based Oxy-Fuel Profile Cutting System", World Academy of Science, Engineering and Technology 47.
Suwitono, Abdul. 2017. Analisa Pengaruh Hasil Pengelasan Listrik dan Asetilin pada Plat Bordes Terhadap Kekuatan Tarik, Kekuatan Lengkung, Impact dan Struktur Mikro. Skripsi: Universitas Muhammadiyah Pontianak.
Sugiyono. 2016. Metode Penelitian Kuantitatif, Kualitatif dan R&D. Bandung: PT Alfabet.
Aryawan, I Made Prasetia dkk. 2015. Pengembangan Multimedia Interaktif dengan Model Waterfall pada Mata Pelajaran IPS Kelas VII. E-journal Edutech Universitas Pendidikan Ganesha. 3 (1) : 1-10.
DOI:
http://dx.doi.org/10.30591/nozzle.v10i2.2572
Refbacks
There are currently no refbacks.
This work is licensed under a
Creative Commons Attribution 4.0 International License
.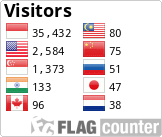 View My Stats